Industry Impact UV Resistant 3d Printer Abs Filament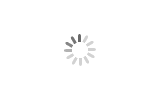 Industry Impact UV Resistant 3d Printer Abs Filament
Dowell 3d

China

In a week after payment

10000kg/week
Dowell 3d ABS filament used excellent high quality black pigment , the out prints strong layer bonds & excellent impact resistance.
Industry Impact UV Resistant 3d Printer Abs Filament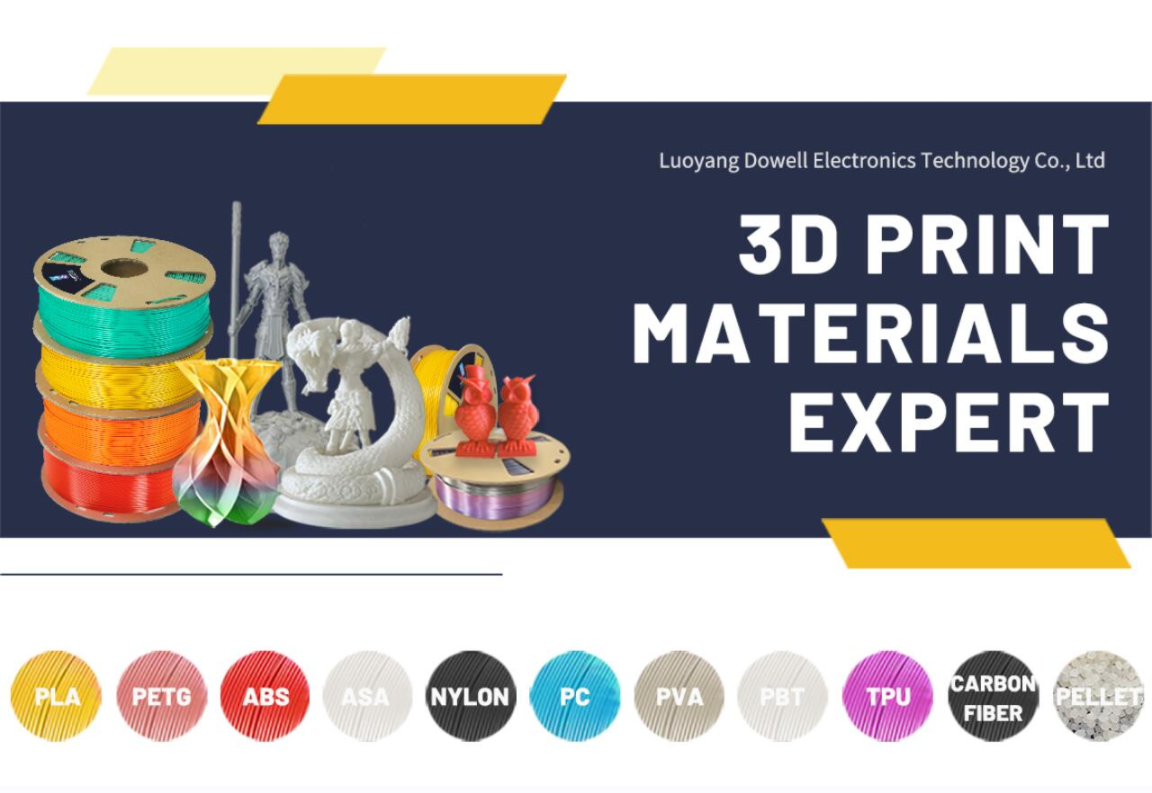 Dowell 3d is a high-tech enterprise specializing in R&D, manufacturing and sales of 3D printer and 3D print material.
The ABS 3d print material filament is produced by non-toxic imported raw materials. After strict screening and quality control, the produced 3d filament are winding neatly, high strength, stable diameter 1.75mm(±0.02mm), smooth extrusion without plugging, and not easy to warping.
Specification of Dowell 3d ABS filament



Product
3d ABS Filament
Diameter

1.75mm /2.85mm
Recommend print temp

225-260°c
Recommend bed temp
80-120°c
Recommend print speed
50-100mm/s
Melt mass flow rate

10g/10min (190°c/2.16kg)
Breaking elongation
22%
Color


Black, Grey, White

Net weight

1kg /3kg /5kg

Advantages

E

co-friendly; no bubble; low shrinkage; high strength; neat winding,constant diameter.

Customization

Packaging, Logo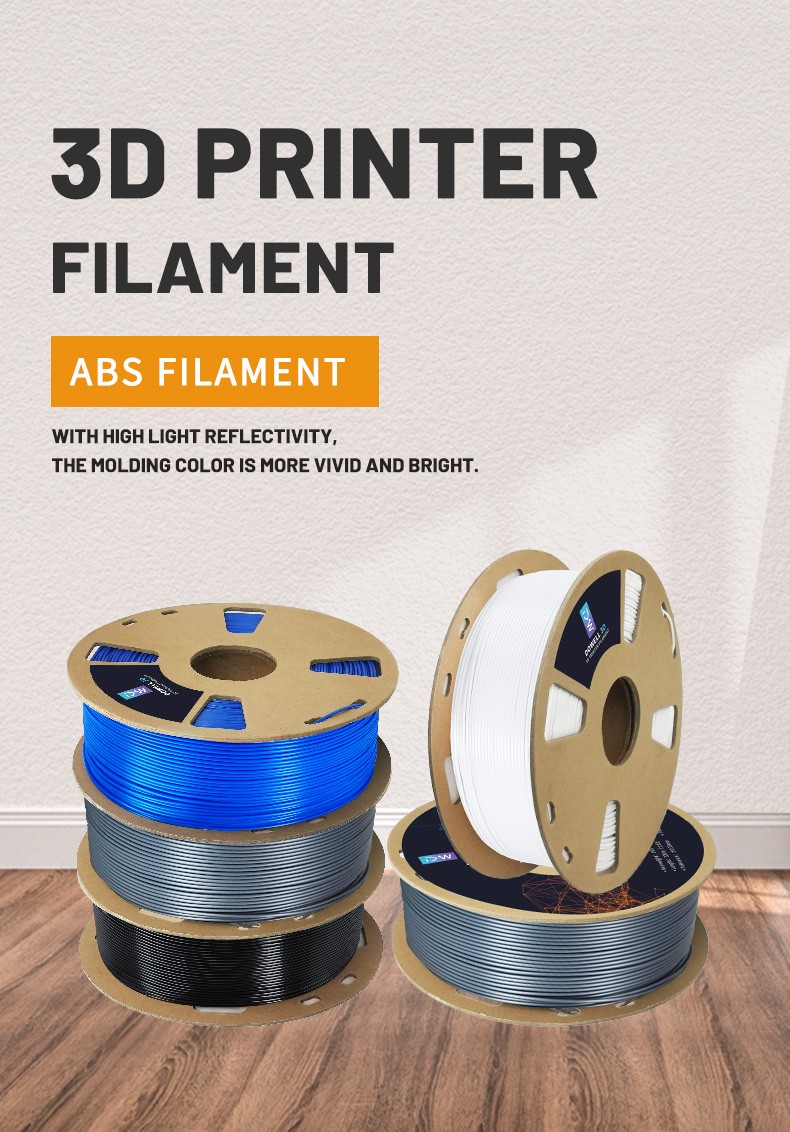 High precision constant diameter




No bubbles, extrusion smooth.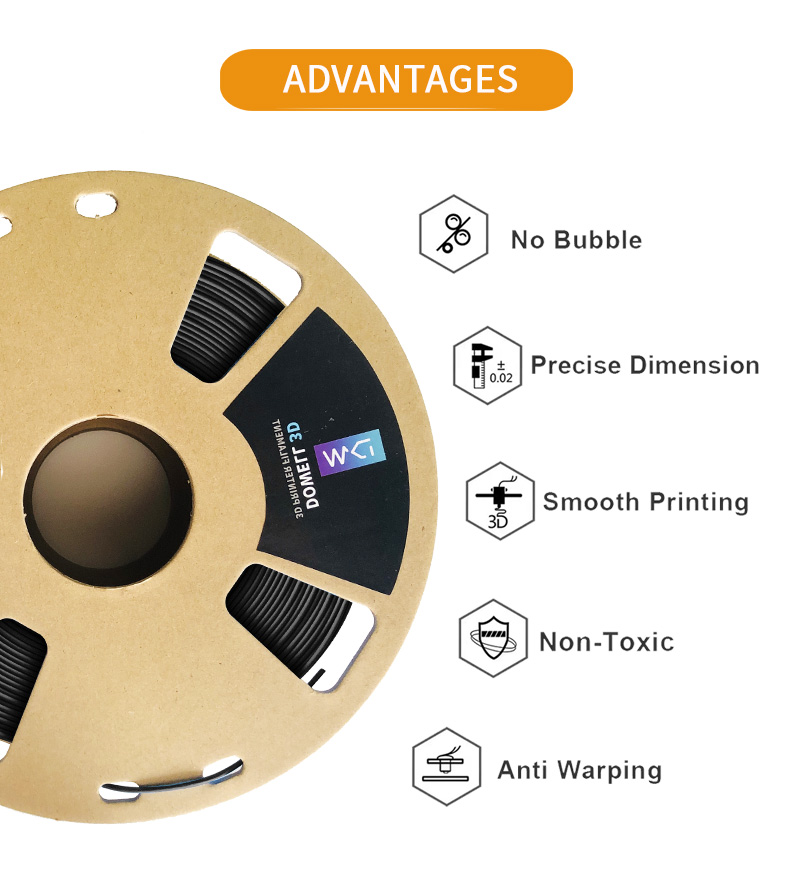 Stronger and not easy to break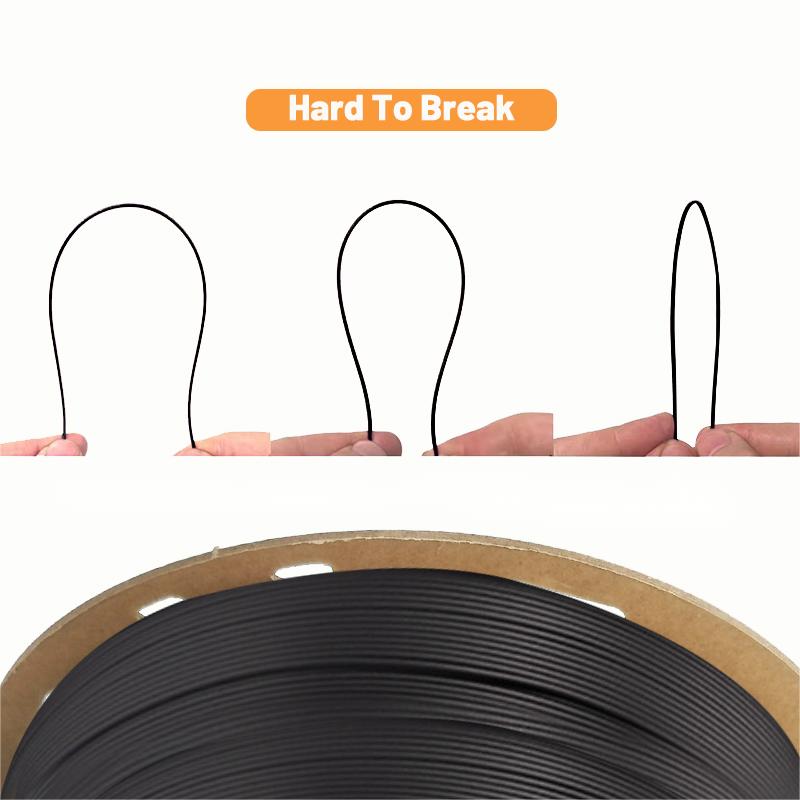 Constant diameter 1.75mm (±0.02mm, not block nozzle)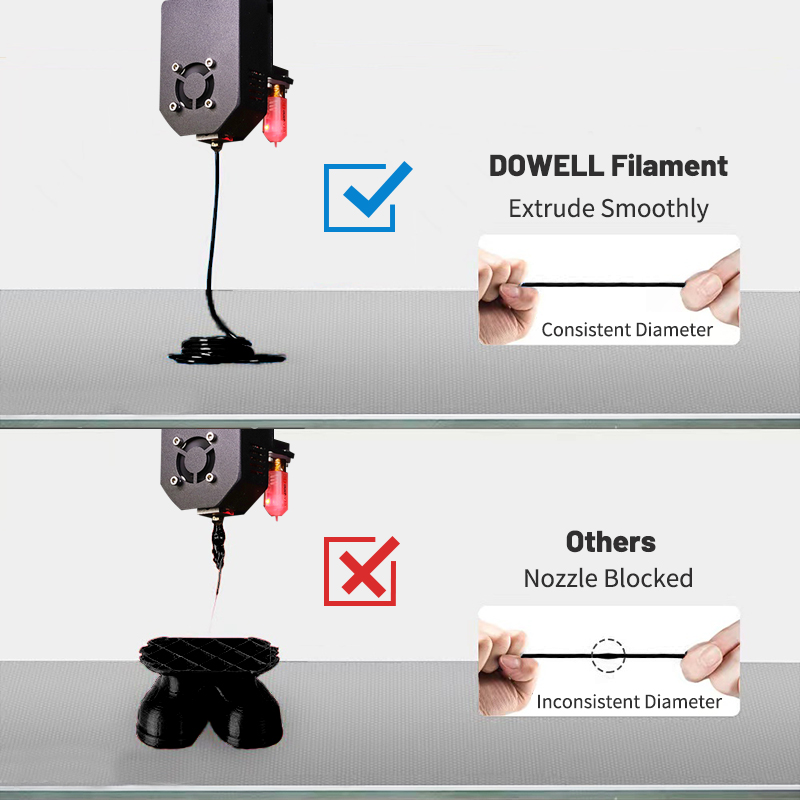 Neat winding, high strength, help you easy achieve smooth print.

Fits almost FDM 3D printer machine and 3D pen on the market



Production Control
1. Produce process
Before produce extruding filament, we will dry the raw materrial of PLA for a enough time

Mix with colors masterbatch or colors powder, all which certified with ROHS.

Adjust temperature and dragging rate , make filament diameter range at 1.75mm, ±0.02mm, each spool net weight 1kg/3kg/5kg.
2. Production quality control
Diameter laser detect kits to control extruding rate on line, when diameter smaller or higher than accept range, the laser detect kits will adjust the extruding rate higher or smaller to make diameter range at acceptable.
3. Winding
We have professional and advanced equipment that can arrange each roll of 3d printing material PLA filament neatly. There is no need to worry about stopping printing because of filament tangle in the printing process.
4. Packaging
Each spool packed in seal vaccum bag, never have to worry about moisture. each spool in a box, 10 boxes in a carton.
5. Research, developing, and other option service.
We have engineers that specialty in color formulation ,plastic modification, packaging, quality control ,producing control, we can do according to your requirements .

We offer customization service for custom make color, logo, packaging.